Sponsors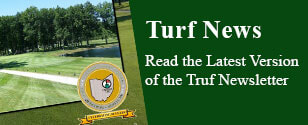 Tweets by @nogcsa
Assistant Golf Course Superintendent - Tippecanoe C.C.
Job Title: Assistant Superintendent

Job Type: Full-Time

Location: Canfield

Job Status: Sourcing

State: OH

Description: Club History:
Tippecanoe Country Club opened in 1921 when a small group purchased a nine-hole golf course in Boardman Township. Starting as the "Poland Country Club," members became dissatisfied with a course of only nine holes. On April 26, 1927, members pooled together and purchased more than 185 acres of land to build the eighteen-hole course of today. The course was then designed by arguably the most renowned course architect of all time, Donald Ross.
Once the eighteen-hole course was completed, officers were elected and a golf pro was hired for the very first time, starting Tippy's journey in becoming the premier country club in the Mahoning Valley. They then formed a corporation, naming it "The Tippecanoe Country Club."

During the Great Depression, the club was foreclosed on and reopened under control of the bank, bearing the name Southern Hills Country Club. A few years later, a group of Southside merchants purchased the club and restored its name to Tippecanoe Country Club. Then in May of 1953, members finally took ownership of the club by each purchasing a $600 share of stock.

A fire on March 15, 1983 swept through and completely destroyed Tippy's clubhouse. After much hard work, the facilities were completely rebuilt. These facilities had remained relatively untouched until recently. On August 3, 2020, a group of 70 investors purchased the club - with a member approval vote of 95% - with plans to inject $3 million into renovating the facilities of the club.

Job Description:

Tippecanoe Country Club is looking for an individual to play a big role in all the maintenance practices throughout the property.
Candidates must possess a strong work ethic while taking pride in their work.
Throughout the year, the Assistant will work closely with the Superintendent and 1st Assistant on planning/applying different chemical applications, crew management, water management and tournament preparations.
Looking for someone who is self motivated and has the ability to come right in to make an impact on the course.
The Assistant will be exposed to all aspects of maintaining a private Country Club with high standards.
It is an exciting time to be at Tippecanoe Country club. Within the year, the Golf membership has grown by 25%. It is now capped off and has a waiting list started for new members.
Last year the grounds department purchased a lot of new equipment and is in the process of renovating the Maintenance facilities.
We are always trying to improve the golf course each day while setting new goals and standards for the course.
Qualifications: Certificate or degree from a two or four-year Turfgrass Management program, or related field preferred

Compensation: $40-45K

How to Apply: Email cover letter and resume to jacob@tippecanoeccohio.com

Start Date: 2-1-22

Education Level: N/A

Company Name: Tippecanoe Country Club

Company Address: 5870 Tippecanoe Rd

City: Canfield

Zip Code: 44406

Website:tippecanoeccohio.com

Contact Name: Jake Harold

Contact Email:jacob@tippecanoeccohio.com

Contact Phone Number: 330-495-6028