Sponsors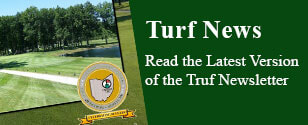 Tweets by @nogcsa
Assistant Superintendent - Alliance Country Club
Job Title: Assistant Superintendent

Job Type: Full-Time

Location: Alliance Country Club

Job Status: Sourcing

State: OH

Description:
Alliance Country Club is seeking an Assistant Golf Course Superintendent to assist the Superintendent with day to day operations, projects, spaying, fertilizing, and maintaining high standards set by the Membership.
A new Irrigation system is in the planning stage with a goal of completion in 2023. New drainage was installed in 2018 along with concrete cart paths and bridges.

Alliance Country Club has strived to offer the premier country club experience since 1911 with its expansive variety of social and sports entertainment, friendly and intensely dedicated staff, and accommodating membership opportunities that let you tailor your country club experience to your liking.

Founded June 16, 1911 by a group of dedicated and passionate local residents, the Club has been hand-crafted in every aspect to provide the best possible membership experience. Our Club features a Championship Par 70, 18-hole golf course, Olympic-sized swimming pool, three clay tennis courts, and a fully-equipped gorgeous Clubhouse.

The Clubhouse includes the 2021 newly renovated Ballroom and Terrace with spectacular views of Holes 9 & 18 as well as our lake, and a relaxing, fully-stocked Bar & Grill perfectly suited and flexible for any event you would like to host at the Club. Having hosted state and nation-wide tournaments and championships, the Club has played a historic role in the golf and country club world.
Qualifications:
Two years' experience in Turf Management preferred
Working knowledge of the maintenance of golf course tees, fairways, greens; the seeding and maintenance practices for golf course turf; the planting, cultivating, pruning, hand watering and caring for plants, shrubs and trees; the characteristics and proper use of various fertilizers and soil conditioners; herbicides and pest control methods and materials; drainage control methods; and irrigation system, including wells, pumps and automatic controls.
Ability to schedule and supervise maintenance work to achieve the most efficient utilization of workers and equipment.
Compensation: $36,000-$42,000

How to Apply: Send Resume - Chayes@alliancecountryclub.com
Medical, dental and vision insurance
Retirement plan with company match 3%
Holiday bonus Paid time off
14 paid holidays per year
Golf privileges
Local/National Dues
Start Date: ASAP

Level: College

Company Name: Alliance Country Club

Company Address: 725 E Milton

City: Alliance

Zip Code: 44601

Website:http://alliancecountryclub.com/

Contact Name: Chuck Hayes

Contact Email:Chayes@alliancecountryclub.com

Contact Phone Number: 3303560689