Sponsors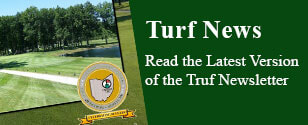 Tweets by @nogcsa
Assistant Superintendent - Firestone C.C. North Course
Job Title: Firestone Country Club North Course Assistant Superintendent

Job Type: Full-Time

Location: Firestone Country Club 452 E. Warner Road Akron Ohio 44319

Job Status: Sourcing

State: OH

Description:
The North Course Assistant Superintendent is responsible for golf course maintenance operations, and staff under the leadership of the Golf Course Superintendent and Director of Golf Course Operations,to ensure healthy growth of the golf course and clubhouse grounds grasses, trees, wetlands, and other plant materials. The duties include assessing and providing guidance and expertise to maintain rigorous industry and environmental standards in turf quality, including use of specialized knowledge in various fields of agronomy and horticulture. Based on such knowledge, the First Assistant is responsible for making recommendations and decisions to address or direct others to address any issues with turf quality in conjunction with the direction of the Golf Course Superintendent.

The First Assistant Superintendent will participate in hiring, training, and developing all staff, to include ensuring the staff is working within OSHA, club safety, state and federal guidelines for safe working conditions. You will assist also with PGA Bridgestone Senior Players Championsip held in July.
Qualifications:
2-3 years' experience in Golf Course Maintenance
Min 2-year College Agronomy Degree required
Pesticide Applicators License required
Advanced knowledge of regulatory requirements and recordkeeping as required by local, state and federal laws
Diplomatic team player able to foster relationships with Members, Employee Partners and guests
Compensation: BOE
How to Apply:https://ecwl.fa.us2.oraclecloud.com/hcmUI/CandidateExperience/en/sites/CX/job/217904/?utm_medium=jobshare
Start Date: 5/25/2022
Education Level: College
Company Name: Firestone Country Club
Company Address: 452 East Warner Road
City: Akron
Zip Code: 44319
Website:www.firestonecountryclub.com
Contact Name: Larry Napora
Contact Email:larry.napora@ourclub.com
Contact Phone Number: 330-245-2100