Sponsors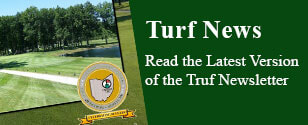 Tweets by @nogcsa
Assistant Superintendent - Westbrook C.C.
Job Title: Assistant Superintendent

Job Type: Full-Time

Location: Westbrook Country Club

Job Status: Sourcing

State: OH

Description: Westbrook Country Club is a private club designed by Donald Ross in 1921. The club has set out a plan to improve all facilities and make Westbrook a premier destination. Last year, the new pool and club room opened. This year, construction will begin on the new event center and new east end, which includes locker rooms, proshop, and restaurant. Over the next several years, major renovations are planned for the golf course, including tees and bunkers, added drainage, and irrigation system.

Job Responsibilities:
Work closely with Superintendent planning and supervising maintenance of golf course and grounds
Perform all aspects of golf course set-up and maintenance
Be self-motivated and maintain positive attitude and strong work ethic
Have working knowledge of irrigation operation and repair
Assist mechanic with repairs as workload dictates
Plan and apply fertilizers/ pesticides
Qualifications: 2 or 4 year Turf/Agronomy degree, minimum 2 years golf course management experience, ability to acquire Pesticide licence
Compensation: $50k+ DOE
How to Apply: Please send resumes and references to Eric Howarth eehowarth@yahoo.com
Start Date: March 1, 2022
Company Name: Westbrook Country Club
Company Address: 1098 Springmill St.
City: Mansfield
Zip Code: 44906
Website:westbrookcc.com
Contact Name: Eric Howarth
Contact Email:eehowarth@yahoo.com
Contact Phone Number: 419-689-1652