Sponsors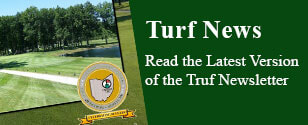 Tweets by @nogcsa
Golf Counstruction Grounds Maintenance - Shawnee Hills or Washington G.C.
Job Title: Golf Construction Grounds Maintenance

Job Type: Full-Time

Location: Shawnee Hills or Washington Golf Courses

Job Status: Sourcing

State: OH

Description: There are two (2) positions available.
The Golf Construction Grounds Maintenance position maintains and enhances Cleveland Metroparks golf courses by performing semi-skilled work, and as capable, skilled work in all aspects of golf course construction and maintenance. This position will report to their assigned Cleveland Metroparks golf course regularly, but will be required to report to other Cleveland Metroparks golf courses based on project schedule.
Performs semi-skilled work, and as capable, skilled work in golf course irrigation, drainage, construction and renovation.
Performs semi-skilled work, and as capable, skilled work in golf grounds maintenance including; cutting cups, raking bunkers, and mowing greens, tees, and fairways while exercising a degree of independent judgement.
Demonstrates technical knowledge and proficiency in the handling and application of pesticides and fertilizers.
Operates and maintains trencher, skid steer, mini-excavator and other related construction equipment.
Operates and maintains the following turf equipment: Green, tee, and fairways mowers, tank sprayers, greens roller, tractors, topdressers, spreaders, and other related turf equipment.
Performs assigned duties with efficiency and attention to detail.
Carries out duties and responsibilities in a safe and efficient manner to maintain a safe work environment and surrounding areas for oneself, co-workers, and public. Responds to hazardous situations and/or potentially unsafe conditions by taking corrective action as capable, and promptly notifying supervisory personnel.
Provides work direction, changes work assignments, and corrects work activity of other employees, as assigned.
Performs related duties as apparent or assigned.
Qualifications:
Minimum two year degree or relevant experience in a construction related field or turfgrass science preferred.
Experience working on a golf course with golf specific construction and maintenance equipment preferred.
Must possess and maintain a valid driver's license under the laws of the State of Ohio.
Pesticide license CAT 8 Turf endorsement preferred.
Familiar with golf etiquette and the rules of golf.
Preferred experience with basic maintenance of construction and turf equipment.
Demonstrated ability to exhibit leadership consistent with teamwork approach that recognizes the contribution of all employees.
Keeps current with new production methods, techniques, and materials by work assignment locations.
Possesses the necessary written and oral communication skills to communicate professionally.
Work Hours: 5 consecutive days. Schedule will be determined based on location and need.
Filing Deadline: Open until filled
Compensation: $20.88 per hour with a $1.00 increase each six (6) months until achieving the base rate of $22.88 per hour.

How to Apply: Submit an application and resume on the Cleveland Metroparks career site at the following link: recruiting.adp.com/srccar/public/RTI.home?c=1151751&d=ExternalCareerSite&r=5000802168106#/

Start Date: ASAP

Education Level: High School

Company Name: Cleveland Metroparks

Company Address: 9445 Brecksville Rd

City: Brecksville

Zip Code: 44141

Website:

Contact Name: Human Resources

Contact Email:careers@clevelandmetroparks.com

Contact Phone Number: 216-635-3200