Sponsors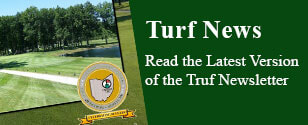 Tweets by @nogcsa
Golf Course Coordinator - Forest Hills Golf Course
Job Title: Golf Course Coordinator

Job Type: Full-Time

Location: Forest Hills Golf Course

Job Status: Interviewing

State: OH

Description:
Assists the Golf Course Superintendent in the planning, design, and implementation of golf course projects, turfgrass maintenance, and operation of Forest Hills Golf Course and Kopf Family Golf Course at Cherry Ridge.
Schedules, directs, and assigns tasks and reviews work.
Implements work procedures to properly maintain golf course playing conditions, including fertilization, pest management, and mowing practices.
Maintains the playability of the golf course including all phases of turf care and equipment maintenance.
Implements work procedure to ensure grounds are properly maintained (e.g. turf, apply fertilization, mowing schedules; course irrigation procedures, bunkers, planting equipment maintenance schedules; weed, pest, and nuisance animal control activities, etc.).
Prepares specifications for new equipment; instructs employees in proper operation and use of equipment; recommends types and locations of trees, shrubs, and flowers; develops drafts of policies, procedures, and standards; participates and assigns cross-training between departments.
Qualifications:
BA/BS in golf course management or Associate degree in turfgrass management, or closely related field or equivalent, and 10 years experience in golf course grounds maintenance with two years experience in golf course management.
Experience with maintenance and repair of equipment, directing others, assigning work orders, scheduling, and purchasing.
Possession of a pesticide applicator license in turfgrass pest management.
Must be knowledgeable and experienced with the operation of golf course equipment and safety issues and practices.
Must possess a valid Ohio driver's license.
New employees must satisfactorily complete a background check.
Lorain County Metropolitan Park District policy prohibits hiring new employees who are tobacco users.
Lorain County Metro Parks is an equal opportunity employer.
Compensation: $35,000 to $60,000, commensurate with experience
How to Apply:https://recruiting.paylocity.com/Recruiting/Jobs/Details/985418.
Start Date: ASAP
Education Level: College
Company Name: Lorain County Metro Parks
Company Address: 41971 Oberlin-Elyria Road
City: Elyria
Zip Code: 44035
Website:https://recruiting.paylocity.com/Recruiting/Jobs/Details/985418
Contact Name: Joe Yourkiewicz
Contact Email: jyourkiewicz@LorainCountyMetroParks.com
Contact Phone Number: 440-323-2829