Sponsors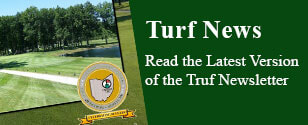 Tweets by @nogcsa
Second Assistant Golf Course Superintendent - Westfield C.C.
Job Title: Second Assistant Golf Course Superintendent

Job Type: Full-Time

Location: Westfield Country Club

Job Status: Sourcing

State: OH

Description: The Second Assistant Golf Course Superintendent is responsible for executing grounds care programs which includes reporting deficiencies of turf, ornamentals, and trees, hardscape, equipment operation and other potential problems to Country Club Golf Course Leadership.

Courses: South Course This historic course is nearly 6800 yards of meticulously manicured playing surface. Complete with views of the Clubhouse, Blair Center fountains, and the iconic 16th hole bridge, the South Course has long been a favorite of golfers in Northeast Ohio. This course was originally Designed by Geoffrey S. Cornish, and most recently renovated by Hurdzan Golf Design.

North Course This course is a 6733 yard links style featuring firm playing surfaces, open terrain, links style bunkering and the distinct look of fescue in the secondary rough. The experience is complete with hardscapes reflective of a European countryside; rustic style cart paths, free standing boulder walls and a homestead style ruin feature. This course was originally Designed by Geoffrey S. Cornish, and most recently renovated by Hurdzan Golf Design.

Qualifications:

Requirements:
A valid driver's license
At least 18 years old at time of employment to operate heavy equipment/snow removal equipment
3 years of previous commercial landscaping and/or golf course experience
Ability to work a flexible and variable schedule which includes mornings, afternoons or evenings and weekends.
Ability to operate a motor vehicle, maintain movement, bend, reach, lift and carry 50 lbs.
Ability to work outside and tolerate extreme weather conditions, start, and operate pull-start small engines, operate or be trained to operate a manual transmission vehicle, climb steps, and walk over varying terrain, regularly work with and handle fertilizers, herbicides, fungicides, and insecticides.
Compensation:
Schedules, pay and other benefits: $17.50 - $18.50/hour Health
Insurance, Pension and 401K, Annual Incentive Plan (AIP) Bonus
Paid Time Off - 144 hours/year (accrued) Sick Time - 40 hours/year
Uniform golf polos and PPE provided Additional $300 Uniform allowance provided
Golf Privileges: (2) Complimentary 18 Hole round w/ Cart per week
Free use of Practice Facility On-site complimentary fitness center Employee Rewards and Recognition Program
Free staff appreciation lunches and golf events periodically throughout the season. Discounted employee meals and merchandise.
How to Apply:
wfcareers.referrals.selectminds.com
Start Date: Late Winter/Early Spring 2022
Education Level: N/A
Company Name: Westfield Insurance Company - Westfield Country Club
Company Address: One Park Circle PO Box 5001
City: Westfield Center
Zip Code: 44251
Website:westfieldinsurance.com
Contact Name: Kyle Smith - Class A Superintendent
Contact Email:kylesmith@westfieldgrp.com
Contact Phone Number: 419-651-0344