Sponsors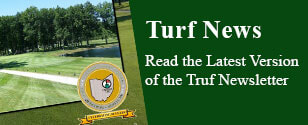 Tweets by @nogcsa
Assistant Golf Course Superintendent - Gleneagles G.C.
Job Title: Assistant Golf Course Superintendent

Job Type: Full-Time

Location: City of Twinsburg - Gleneagles G.C.

Job Status: Sourcing

State: OH

SUMMARY: Assists the Director/Superintendent with supervision and maintenance of all functions of golf course upkeep including training and safety.

JOB RESPONSIBILITIES:
Assists in the training and supervision of seasonal staff; delegates maintenance tasks and follows-up to ensure completion.
Ensures that employees use all required PPE and that safety standards are being practiced.
Performs daily maintenance tasks, including mowing, raking bunkers, cutting cups, and course set up.
Assists in the compliant record keeping of pesticide and fertilizer sheets.
Responsible for ensuring the availability of tools and supplies needed for operations and for preventative maintenance of equipment.
Responsible for ensuring the irrigation system is operating correctly & responsible for repairs.
Assists Mechanic in mechanical repairs as required by workload.
Assists in planning and the maintenance of all golf course areas including removal of trees and repair of drainage system.
Assists in application of chemicals and fertilizers.
Operates all equipment.
Assists in all aspects of golf course maintenance operations as the workload dictates.
Adjusts daily work schedule as required to complete golf course maintenance priorities.
Will be required to work overtime and flexible hours, including weekends and holidays.
Provides responsibility for the department in the absence of the Superintendent.
Other duties may be assigned.
Qualifications: To perform this job successfully, an individual must be able to perform each essential duty satisfactorily. The requirements listed below are representative of the knowledge, skill, and /or ability required. Reasonable accommodations may be made to ensure that individuals with disabilities are able to perform the essential functions.
Minimum two-year Turfgrass/Agronomy Degree.
1 to 3 years golf course maintenance experience.
Ability to acquire and maintain a State of Ohio Pesticide License within first year of start.
Working knowledge of turfgrass maintenance equipment and irrigation systems.
Ability to read, and interpret documents such as safety rules, operating and maintenance instruction, and technical procedures.
Strong verbal and written communication skills. . Ability to work with mathematical concepts and calibrate chemical/fertilizer equipment.
Ability to recognize potentially unsafe conditions and behaviors and correct them in a positive and appropriate manner.
Ability to input access and retrieve information from department computers.
Ability to use standard office equipment such as copiers and fax machines.
Ability to safely use maintenance tools and machinery.
Ability to work closely with the Golf Course Superintendent.
Candidates must possess a strong work ethic while taking pride in their work.
Must be eligible to work in the United States
Compensation: 26.50 per hour

How to Apply: Visit mytwinsburg.com - Jobs

Start Date: ASAP

Company Name: City of Twinsburg - Gleneagles G.C.

Company Address: 10075 Ravenna Road

City: Twinsburg

Zip Code: 44087

Website:mytwinsburg.com

Contact Name: Michael L. Brown or Jim Roberts

Contact Email:mbrown@twinsburg.oh.us or jroberts@twinsburg.oh.us

Contact Phone Number:(330)963-6320 or (330)425-9377