Sponsors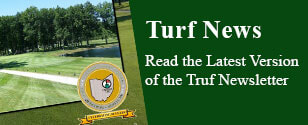 Tweets by @nogcsa
Assistant Superintendent - Kirtland Country Club
Job Title: Assistant Superintendent

Job Type: Full-Time

Location: Kirtland CountryClub

Job Status: Interviewing

State: OH

Description: The Kirtland Country Club is located in Willoughby ,Ohio just 20 minutes from Cleveland and is looking for an Assistant Golf Course Superintendent. The individual must be highly motivated to assist in maintaining one of the top classical courses in the country. A C.H. Alison design built in 1921, will be doing a bunker renovation starting in August.

Qualifications:
Graduate of 2or 4 year turfgrass program.
Minimum one-year of golf course experience.
Able to obtain an Ohio Peesticide License.
Strong critical thinking and active listening skills.
Strikes a balance of detail-orientation and problem-solving in a efficient manner.
The individual is driven by high quality standards.
Proactive and likes variety in their daily job.
Compensation: Competitive
How to Apply: Send resume to jdzurilla@kirtlandcc.org
Start Date: ASAP
Education Level: College
Company Name: Kirtland CountryClub
Company Address: 39438 Kirtland Rd.
City: Willoughby
Zip Code: 44094
Website:kirtlandcc.org
Contact Name: John Dzurilla
Contact Email:jdzurilla@kirtlandcc.org
Contact Phone Number: 440-602-8430