Sponsors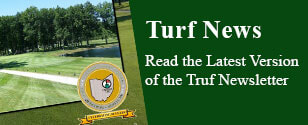 Tweets by @nogcsa
Golf Course Superintendent - Firestone C.C. North Course
Job Title: North Course Superintendent

Job Type: Full-Time

Location: Firestone Country Club

State: OH

Description: The Golf Course Superintendent will be responsible for the North Course, one of three private courses at Firestone Country Club. The North Course was designed by Robert Trent Jones and open in 1969. Firestone is apart of the ClubCorp family.

Responsibilities and Qualifications: North Golf Course Superintendent The Golf Course Superintendent is responsible for the successful operation of the North Golf Course Maintenance. The Superintendent works closely with the Director of Golf Course Operations on capital improvement expansion projects, as well as interaction with the Head Golf Professional to maximize the number of rounds of golf played by scheduling maintenance practices around Member play and outings to maximize efficiency is essential.

Responsibilities:
Provides agronomic direction to maintain the golf course at the highest quality possible at all times
Follows company standards for the healthy growth of the golf course grasses, trees, wetlands, and other applicable plant materials Programs for turf/grass, material and chemical maintenance, and asset management are critical to the success of this role
Helps prepares an annual budget and achieves these financial goals throughout the year, through proper forecasting, expense controls and labor management
Responsible for hiring, training and developing all staff
Ensures staff is working within OSHA, club safety, state and federal guidelines for safe working conditions.
Qualifications:
Job Requirements 3 - 5 years in Golf Course Maintenance management
Min 2-year College Agronomy Degree required
Pesticide Applicators License required
Advanced knowledge of regulatory requirements and recordkeeping as required by local, state and federal laws
Diplomatic team player able to foster relationships with Members, Employee Partners and guests
Compensation: BOE

How to Apply: Apply to the URL below or at www.clubcorpcareers.comhttps://ecwl.fa.us2.oraclecloud.com/hcmUI/CandidateExperience/en/sites/CX/job/214737/?utm_medium=jobshare

Start Date: February 23,2022

Education Level: College

Company Name: Firestone Country Club

Company Address: 452 East Warner Road

City: Akron

Zip Code: 44319

Website: www.firestonecountryclub.com

Contact Name: Larry Napora

Contact Email: larry.napora@ourclub.com

Contact Phone Number: 330-592-9638